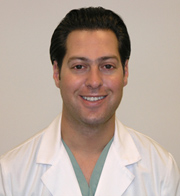 Dr. Eric S. Schweiger, board-certified dermatologist, is quoted in a few recent articles on the effects of chemotherapy on hair, genetic testing for hair loss, and protecting a balding scalp from the sun.
"Coping with Chemo-Induced Hair Loss" was published in a recent issue of Energy Times, a publication focused on wellness and nutrition. Dr. Schweiger commented on the way hair follicles can react to chemotherapy treatment for cancer patients:
Expect changes like "chemo curl." Eric Schweiger, MD, explains that chemo shocks rapidly dividing cells like hair follicles in the scalp, causing the hair loss. "When the follicles grow again, the shock sometimes changes how they grow, temporarily resulting in a different hair texture and color, which eventually normalizes," explains Schweiger.
In the article, "Genetic Testing to Predict Hair Loss," published on HairLoss.com, Dr. Schweiger and Dr. Bernstein discussed the efficacy of genetic tests for hair loss:
[Dr. Schweiger] explains, "I think the test has probably identified a predictor of hair loss but not the only predictor. There is science behind the test and some published research studies; however, the longitudinal, larger studies have not been done, because this testing procedure is just too new." Dr. Robert Bernstein, M.D., director at Bernstein Medical Center, agrees and adds, "These tests focus on one particular dominant gene, but what is becoming apparent is that hair loss is a complex genetic condition most likely involving several different genes." He further notes that age, stress, hormone levels, disease and many other factors also are at play in determining factors for hair loss. "Just because a person has the genes for baldness, it doesn't mean the trait will manifest itself. The truth is the cause and effect have not been proven and differ from person to person, and the association is not anywhere near 100 percent."

[…]

"Right now, we predict future hair loss based on follicle miniaturization, using advanced microscopic equipment," says Dr. Schweiger, "and I advise a man to do this at around age 25. If someone presents with more than 25 percent miniaturization, then it's time to start a hair loss prevention regimen."
Lastly, Dr. Schweiger contributed featured commentary to an article on HairLoss.com on a topic of importance to those suffering from hair loss, namely, protecting your scalp from the dangerous radiation given off by the sun. In "When You Lose Your Hair, Protect Your Scalp," Dr. Schweiger encourages bald or balding individuals to take important steps to protect their scalps:
…if you notice your hair thinning or you have baldness of any kind for any reason, it's important to protect your scalp from sun damage, precancer and skin cancer," says Dr. Eric Schweiger, M.D., a board-certified dermatologist and hair transplant surgeon at Bernstein Medical — Center for Hair Restoration in New York City. That's because 100 percent of the surface area on top of your head directly faces the sun's burning rays when the sun is strongest, between 10 a.m. and 2 p.m. "In general, a mild sunburn on your scalp won't harm your hair follicles. But any exposure that causes blistering can cause scarring and pre-cancer cells, which will harm hair follicles permanently, so you need to take special care of your scalp when exposed to the sun, even for only a few minutes," explains Schweiger.
Set up a hair loss consultation with one of our board certified physicians.
Posted by